New York Waterfowl Hunting
Directory of 14 New York Waterfowl hunting lodges, guides and outfitters in New York.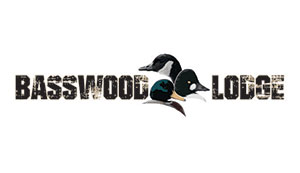 1101 County Rt 14, Rensselaer Falls, New York 13680
Phone: (315) 276-5704
Basswood has three fully equipped lodges with ability to accommodate 30+ hunters. We own some of the most amazing and diverse wetlands in the whole St Lawrence Valley. All our propery is extensively managed for waterfowl year round. Everyone you meet on our staff when here lives and breathes to chase ducks and geese. Every season people join us from all over the country to see what this amazing area has to offer. Once people make the first trip they soon become regulars. You will not find anyone anywhere who will work harder to put you on birds. We offer waterfowl hunts from early September until the end of January.

Learn more about Basswood Lodge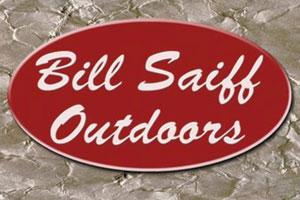 13499 County Route 123, Henderson Harbor, New York 13651
Phone: (315) 771-3514
For 25 years, Seaway Waterfowl Professionals has been meeting the needs of waterfowlers from across the U. S. and Canada. Everyone at SWP knows what it takes to create the best in waterfowling adventures. Review our pages on Puddle Ducks, Diving Ducks, Resident Canada Geese or Migratory Canada Geese, The Guides and our great English Bred Labrador Retrievers. This year we have also posted some photos from last Season as well as some of our best waterfowling articles. These stories are taken directly from our experiences guiding clients in Northern New York and filming for our outdoor television series "Cabin Country". I think you will like what you see! A safe, well-managed hunt with superb calling, great dogs and plenty of ducks is tough to beat. The tradition lives on!

Learn more about Bill Saiff Outdoors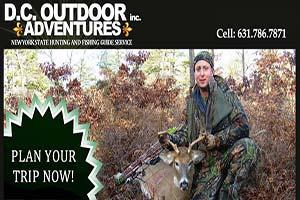 Selden, New York 11784
Phone: (631) 786-7871
Come and explore the thrill of the hunt and enjoy nature like you have never seen it before. Here at DC Outdoor Adventures, we have experienced and professional guides that provide the best action packed hunting and freshwater and saltwater fishing trips in the state of New York. We have action packed freshwater and saltwater fishing charters and hunting adventures that are waiting for you. After a guided hunting or fishing trip with DC Outdoor Adventures, going out on your own will never be the same. Whether you are a beginner or experienced hunter you will walk away with a great experience and hopefully a great catch. Our hands-on guiding and fishing techniques along with love for the outdoors, equal the experience of a lifetime. Both of our hunting and fishing trips are on Long Island and upstate New York.

Learn more about D.C. Outdoor Adventures Inc.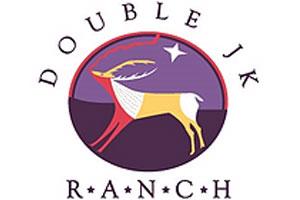 39 NE Mountain Road, Dover Plains, New York 12522
Barry: (914) 837-0373
Join us on our Bird Preserve for an upland experience the way it once was . . . naturalized birds hunted in coverts of native vegetation and cultivated forage crop of corn and sorghum; end the day socializing around the clubhouse fireplace with like-minded sportsmen and women. Double JK Ranch offers some of Dutchess County's finest upland bird hunting. Our farm-preserve is nestled in the Ten Mile River Valley, sharing borders with two of the county's most notable hunting preserves. We hunt pheasants, chukar, Hungarian partridge, migratory waterfowl and turkey.

Learn more about DJK Ranch llc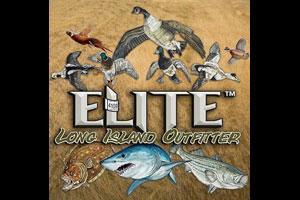 9 Chestnut Avenue, East Setauket, New York 11733
Phone 1: (631) 353-9456, Phone 2: (631) 560-3224
Elite Long Island Outfitter is a guided hunting service that offers the ultimate in Sea duck, field goose and duck hunts for corporate or individual groups. The hunts are held on private fields located on Long Island's scenic North Fork.

Learn more about Elite Long Island Outfitter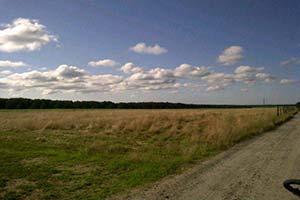 Post Office Box 273, Speonk, New York 11972
Phone: (631) 727-4488
The club property consists of 200 pristine acres designed and tailored by owner Brian V. Klug especially for upland pheasant open field hunting. The property is surrounded by thousands of county and state owned forest land consisting of Pine and Oak trees. Brian built two ponds in the middle of the property which now attracts many species of wildlife rarely seen on Long Island, New York. Aside from upland bird, duck, and deer hunting, one can witness the sighting of wild turkey, hawks, fox, songbirds, and many other species of wildlife in their natural habitat.

Learn more about Hunter's Garden Preserve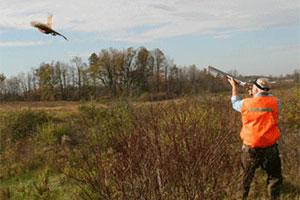 7885 Olmstead Road, Bloomfield, New York 14469
Phone: (585) 675-7765
Lessees have exclusive access to 600+ acres of corn fields, wheat fields, soybean fields, and woods to hunt wild turkey, deer and goose. Strictly managed to keep hunting pressure light and birds and game plentiful, opportunities are great for trophy bucks, sporting turkey, and Canada geese. Hunters must possess a current and appropriate New York State hunting license

Learn more about Pheasant Hollow Gun Dogs & Hunting Club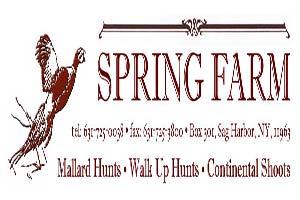 PO Box 301, Sag Harbor, New York 11963
Phone: (631) 725-0038
Shooting from blinds over a beautiful swamp… Sound exciting? You are on Spring Farm but you could be in an oak forest. For this kind of hunt, decoys and calls are used to bring the ducks in for at least one pass over the blinds. Some of the finest retrievers in the country are used to bring in your downed game. Eight blinds are used to accommodate from one to 16 guns.

Learn more about Spring Farm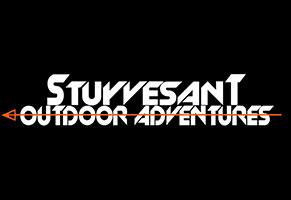 203 Hollow Rd, Stuyvesant, New York 12173
Phone: (518) 929-5210
Stuyvesant Outdoor Adventures offers wild duck and goose hunts in New York State. Situated directly in the Atlantic flyway along the Hudson River , our waterfowl hunts are second to none. Our 3000 acres of private hunting land provides ducks and geese the ideal balance of fields, ponds and food sources. Our accommodations are exclusively provided by Stuyvesant Manor, the former home of Hollywood icon Sidney Poitier. We deliver a complete experience combining superb New York State Hunting with first rate lodging including all the comforts of home and more.

Learn more about Stuyvesant Outdoor Adventures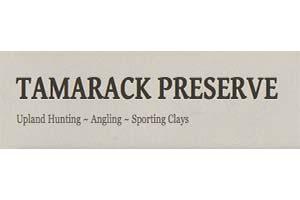 4754 RT 44, Millbrook, New York 12545
Phone: (845) 373-7084
Tamarack Preserve opened in 1992 as a non proprietary hunting and fishing membership club. The Club leases lands primarily from the Bontecou family for members to pursue upland birds, trout, bass, ducks, deer, turkey and geese. One of the primary reasons for the forming of Tamarack was to provide a vehicle to allow the lands to remain undeveloped and further the agrarian and sporting use of the property. The lands have been farmed, hunted and fished for nearly 80 years. The philosophy of Tamarack is to provide a relaxed and responsive atmosphere in which sportsmen and women may pursue fish and game. The Club caters more to hunters and sports-minded individuals than to those seeking a social environment as would be realized by membership in a country club. That is not to say that Tamarack will not host social events; however, there is a commitment to provide top quality facilities for the serious sports-minded souls seeking an excellent hunting and fishing environment.

Learn more about Tamarack Preserve, Inc.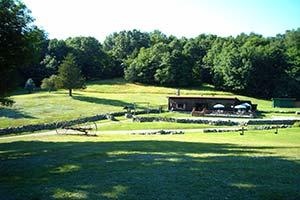 300 School House Road, Staatsburg, New York 12580
Phone: (845) 266-5108
The TMT Duck Hunt offers a natural setting, challenging shooting, no daily limit on hard flying, mature mallards that can equal or surpass the action that you will get in the wild.

Learn more about TMT Hunting Preserve, Inc.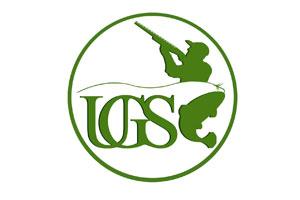 3961 Depot Rd, Auburn, New York 13021
Cell: (315) 283-8871
Upstate Guide Service Inc. is a licensed and insured professional guide service that has been providing safe and successful waterfowl hunts throughout Upstate New York since 2003.

Learn more about Upstate Guide Service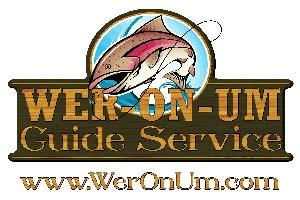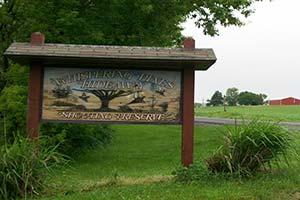 548 Townline Road, Lyons, New York 14489
Phone: (585) 749-4256
Whispering Pines Hideaway is a shooting preserve that provides a wide range of outdoor recreation opportunities including Pheasant, Chukar, Quail and Duck preserve shooting as well as wild duck and goose hunting opportunities. We also have a 23 station sporting clays field and miles of rugged trails for off-roading adventures. We pride ourselves on offering family friendly services and on our flexibility in meeting customers' needs.

Learn more about Whispering Pines Hideaway