Ohio Waterfowl Hunting
Directory of 4 Ohio Waterfowl hunting lodges, guides and outfitters in Ohio.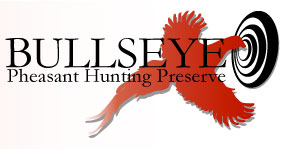 9150 Mt. Bethel Rd. SE, Uhrichsville, Ohio 44683
Business: (740) 922-5633
Family owned and operated hunting preserve offering pheasant, chukar, quail and duck hunting on 181 acres of land. Cookies and homemade cookies served to all hunters. Open 7 days a week and we offer 9:00 am hunts and 1:00 pm hunts. We offer European hunts, field hunts, duck hunts, lodging and trap shooting. Fifteen experienced bird dogs waiting to go hunt for you. Open to the public. Come hunt with us.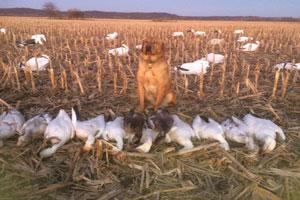 2780 C.R. 113, Green Springs, Ohio 44836
Phone: (419) 547-6961
Professionally guided blind boat and layout waterfowl hunts in North America. Coast Guard Master Vessel operator/ Ohio hunting and fishing licensed guide. Wild Wings Guide Service has been in operation since 1993. Coast Guard Master Vessel operator to 100 gross tons and Ohio licensed guide Ken Lewis has been operating open water waterfowl hunts for the best customers in the business. Fully bonded and insured, each hunt is conducted with the utmost care and concern for the customer and the environment, harvesting waterfowl in the best locations and from the best platforms.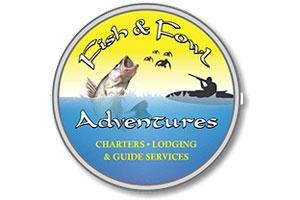 4972 W. Fremont Rd, Port Clinton, Ohio 43452
Phone: (419) 707-1065
Come to Lake Erie for a Guided Layout hunt for Diver Ducks! We offer Layout Style hunting on Big Water for Diver Ducks. We utilize a large 2 Man Layout Boat for your safety and comfort. Diver Ducks decoy to the large number of decoys we set out, so being an accomplished caller is not necessary, but calling can entice the occasional Mallard or Black duck into shooting range. Species that you can expect to encounter, can be: Bluebill, Ringneck, Canvasback, Redhead, Goldeneye, Bufflehead, Merganser, Longtail, and Scoter.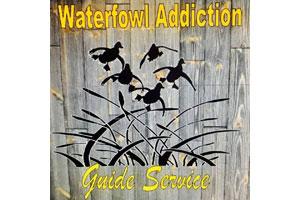 9755 State Route 774, Hamersville, Ohio 45130
Dave: (513) 432-3379, Jeff: (513) 763-0190
Waterfowl guide service in Southern Ohio specializing in duck and goose hunting. Hunts are available on the Ohio river, lakes and field. Daily hunts and multiple day hunt packages are available