Missouri Waterfowl Hunting
Directory of 7 Missouri Waterfowl hunting lodges, guides and outfitters in Missouri.
45466 East 128th Street, Richmond, Missouri 64085
Ryan: (816) 872-0682, Mitchell: (816) 591-4210
Fowl Addiction Outfitters provide you with top notch waterfowling, accompanied by guides who share the same addiction to waterfowl hunting as you do. We are based in Missouri and have access to land along the Missouri River and all the way up to Mound City. In Kansas we hunt along the Kansas river as far West as Manhattan, and in Oklahoma we can set you up south of the Great Salt Plains National Wildlife Refuge on 6000 acres of private land. A combination of the Mississippi and Central flyways gives our clients ample opportunities to shoot a variety of ducks and geese and also allows you to experience different hunting environments, from corn fields and sloughs to cattle ponds and flooded timber. No matter what state you choose, you can count on having a memorable hunt with Fowl Addiction Outfitters


Rives, Missouri 63875
Phone: (615) 603-6089
Fowl Lifestyle Outfitters, LLC is a full service outfitter with half-day & full-day guided waterfowl hunts, along with daily pit lease at unbeatable rates. We strive to show you what rice & bean field waterfowling is all about. We are based in the new waterfowl hot spot of SE Missouri. Whether your looking for flocks of greenheads circling overhead, wary pintails, or fast flying teal at eye level, along with nearly everything other waterfowl species, southeast Missouri is where you need to be! Come experience the Fowl Lifestyle for yourself, where we help you make memories one sunrise at a time!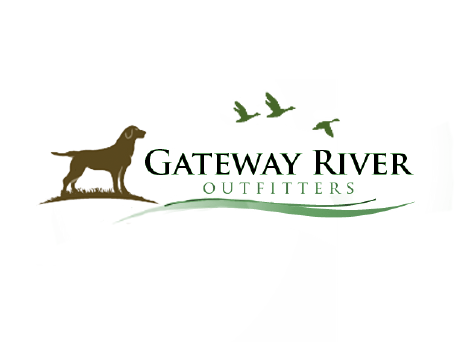 811 S. Moore School Rd., Troy, Missouri 66379
Phone: (636) 368-1463
Gateway River Outfitters duck hunting opportunities are second to none. Opportunities abound with flooded crop fields,large managed moist soil marshes, oxbow sloughs, and dry fields to name a few. From the intensive management strategy implemented, to the ability to keep water open when things are freezing...we cut no corners or expense in providing you the hunt of a life time!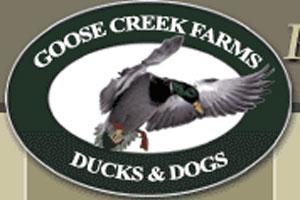 2475 Bonnie Lee Lane, Rogersville, Missouri 65742
Phone: (417) 886-2466
At peak migration times, Squaw Creek will hold 100,000 or more ducks, a lot of which are more than happy to visit our flooded standing cornfields, which border the refuge. Situated in the cornfields are three pit blinds that comfortably fit five hunters. The blinds are easily accessible and comfortable when the climate turns cold. Each blind has approximately 25-35 acres of flooded corn within a 50 acre cornfield.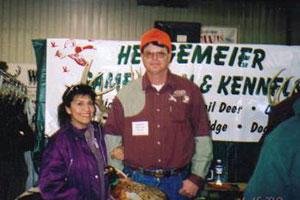 6822 Hwy B, Higbee, Missouri 65257
Phone: (660) 676-0776
Whether you choose to upland bird hunt, or go after a whitetail with a rifle or a bow, Heggemeier Game Farm & Kennels will provide you with the experience, hospitality and service you deserve from an outfitter.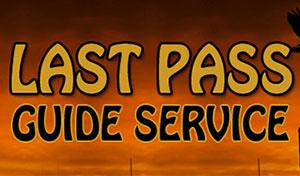 Rochester, Missouri
Bryce Beckel: (507) 951-8089
Mound City Missouri is where we usually start up our spring snow goose hunts at the end of February. Our Missouri hunts usually take place around the Squaw Creek NWR which has at times held over 2 million snow geese. We hunt NW Missouri until March 20th depending on the weather and migration. At Last Pass Guide Service we feel that Missouri has the most consistent spring snow goose hunting and that is why we spend over a month chasing them in this state.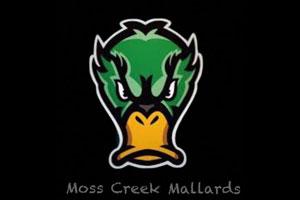 29402 CR 101, Norborne, Missouri 64668
Cell: (660) 752-5805
We have self guided hunts, pits you can lease, and guided hunts. We are located in central Missouri and have a series of flooded row crop fields in the Missouri River bottom.