Michigan Waterfowl Hunting
Directory of 5 Michigan Waterfowl hunting lodges, guides and outfitters in Michigan.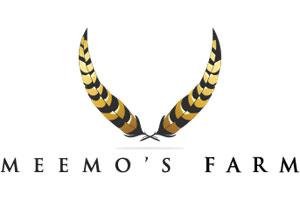 12081 3 Mile, Evart, Michigan 49631
Office: (231) 734-9066
Looking for that special Michigan guided waterfowl hunting trip? We have excellent guided duck and goose hunting opportunities for hunters of all skill and experience levels. Whether you're an experienced or novice hunter, Meemo's Farm offers quality guided waterfowl hunts for you.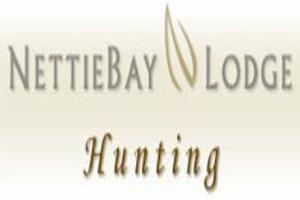 9011 W. 638 Hwy., Hawks, Michigan 49743
Phone: (989) 734-4688
Presque Isle County and surrounding "up north" counties are full of lakes, streams, puddles, marshes and fields. Bring your decoys, blinds and equipment. Wish to use our guides? Call for availability. Pre-scouted bird hunting, meals and lodging included.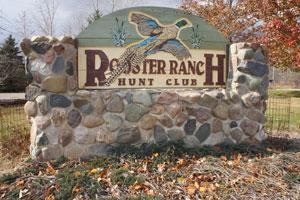 7480 Germania, Ubly, Michigan 48475
Phone: (989) 658-2332
Fast Action Hunts In Comfortable Blinds: up to 25 stations in all - each hunter rotates to each new area. Excitement of pass shooting at hard-flying ringneck pheasants - European style. Birds flushed from wooden area to fields. 9 birds liberated per hunter. Walk-up hunt afterwards. DRESS FOR THE WEATHER- it rarely stops this hunt as we are located in a valley surrounded by mature woods as it buffers the wind and inclement weather. Reserve any number of hunters 1-50. Two hunters per blind- we book additional hunters to fill hunt.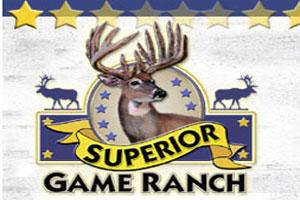 20173 County Road Si, Cornell, Michigan 49818
Phone: (906) 238-4482
This is a wild hunt, that is over open land and water. Waterfowl hunts are during the regular State of Michigan hunting season. This hunt is shotgun only. A Michigan license and a Federal Duck Stamp is required. These licenses are sold over the counter. Call for details.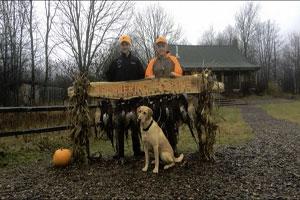 4193 N 5 1/2 Rd, Mesick, Michigan 49668
Phone: (231) 885-2420