Maine Waterfowl Hunting
Directory of 14 Maine Waterfowl hunting lodges, guides and outfitters in Maine.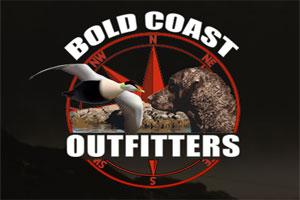 86 Hadley Lake Road, Marshfield, Maine 04654
Mobile: (207) 263-6527
Bold Coast Outfitters prides itself in being the finest sea duck hunting guide service in Maine and the Northeast. Maine is the place to go to hunt Trophy Eiders. With healthy resident populations, we are not dependent on migration patters and consistently find ducks for our clients. Three day and single day hunting packages are available with our without lodging.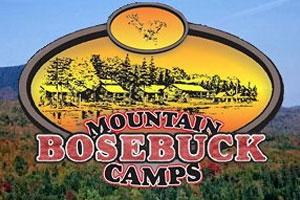 2013 Parmachenee Road, Errol, Maine 03579
Phone: (207) 670-0013
Bosebuck Camps offers the very best Ruffed Grouse and Woodcock hunting in New England. 20 flushes a day is typical (mostly grouse). This season starts the first of October. We boast all sorts of bird cover: abandoned logging roads, regenerating clearcuts and golden beech ridges. Our tremendous stands of mixed spruce, alder and poplar produce world class upland bird hunting, especially for grouse. The woodcock prefer the damper, low-lying areas near our rivers and streams.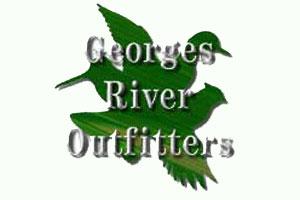 1364 Atlantic Highway, Warren, Maine 04864
Phone: (207) 273-3818
Sea Duck hunting for Eider, Old Squaw and Scoter will take you to pre-dawn to the offshore islands and ledges of Penobscot and Muscongus Bays. These areas of Maine's coast are world renowned for their rugged beauty. Maine is the premiere North American destination for Eiders. We hunt from a unique and specially designed Duck Boat that allows us to provide you with the most effective and safe coastal gunning to be found. We limit each boat to a guide and two hunters in order to offer the highest quality hunt.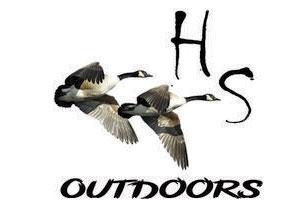 268 Main Street, Saint Agatha, Maine 04772
Phone: (207) 316-5988
Join Us in Northern Maine for some great Field Hunting for Canada Geese and Ducks! The Quiet little Town of Saint Agatha is home to Long Lake, a 6,000-acre and 12-mile long body of water that Hosts many Geese and Ducks in the Spring which makes for great Hunting in the Fall! We have over 3000+ Acres of permitted fields to hunt, with many along the Saint John River. So Come and Enjoy Great Hunting, Great Hospitality, Some Great Cooked Meals and A Lot of Fun with Howling Storm Outdoors!!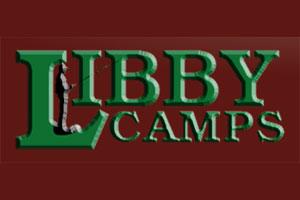 Oxbow Rd, Ashland, Maine 04732
Phone: (207) 435-8274
Libby Camps is located in prime grouse and woodcock habitat. The type of hunter who comes to this area is here for its remoteness, cover, and lack of other hunters. There are literally thousands of miles of private logging roads, which can range from accessible by all vehicles to grown over roads accessible by 4x4 or simply roads which are impassable by any vehicle. These roads are open to hunting and make exceptional edge cover for grouse. Hunting can be done using a dog or simply walking or driving using your eyes and ears.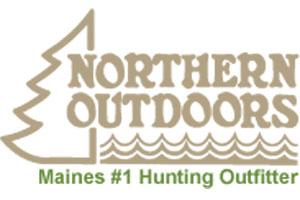 1771 US Rte 201, The Forks, Maine 04985
Toll Free: (800) 765-7238
Early morning hours, crisp autumn air, and the magic stop of a bell in some of the finest bird cover in the northeast is what upland hunting in Northern Maine is all about. This area in Maine is renowned for some of the best grouse and woodcock hunting in the United States and we're pleased to offer you the opportunity to hunt over some of the finest pointing and flushing dogs the area has to offer— or bring your own dog to experience the hunt of their lifetime, and quite possibly—yours too.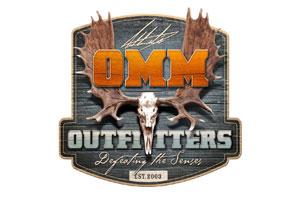 Eagle Lake, Maine 04739
Phone: (207) 444-7529
Duck hunting is also available at this time. During your hunt, American plan accommodations at the Eagle Lake Sporting Camps are provided, along with transportation and bird preparation. Enjoy the fall colors, the sounds of falling leaves, and the fresh scent of the fir and balsam as you stroll along gravel roads hunting ruffed grouse and woodcock. Well trained pointers and retrievers help ensure success and provide hours of entertainment while upland bird hunting.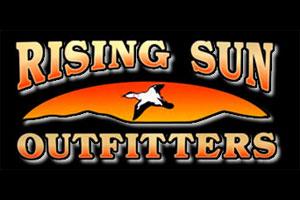 1073 Ferry Road, Bancroft, Maine 04497
Phone: (207) 461-4611, Office: (207) 460-0045
Specializing in sea duck hunting, Rising Sun Outfitters began in 1998, offering waterfowlers quality professional guided hunts along the rugged rock bound north coast of Maine, the true birthplace of sea duck hunting. Over the last several decades, two things have propelled us to our present day status as Maine's Premier Waterfowling Outfitter, HARD WORK and DEDICATION. Our guides spend countless hours and days throughout the year on the water scouting, dedicating themselves to provide you with the best sea duck action in New England. During the off-season our professional guides are commercial watermen working the waters off the coast of Maine. We feel this gives us a tremendous advantage over other outfitters, for being on the water daily allows us to constantly monitor bird movement, changes in feeding habits as well as the ever-changing flight paths within the 300 miles of coastline and 150 charted islands of our home hunting range.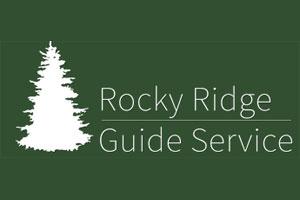 8 Ridge Rd., Lovell, Maine 04051
Local: (207) 925-6262
Woodcock and Grouse hunting for the month of October in the foothills of the White Mountains. You will be hunting over professionally trained Deutsch Drahthaars. We get our Drahthaars out of Vom Altmoor Kennels and they are professionally trained be Jim Keller from Wildwind Kennels in Knox Maine, These dogs absolutely love their job and are a pleasure to hunt over. They all hold to wing and shot.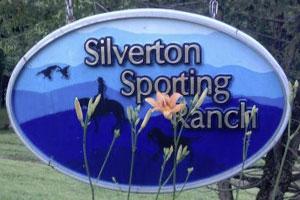 51 Webb Rd., Canaan, Maine 4924
Phone: (207) 399-3647
We can also set you up for duck and goose hunting.. We are on the border of the north/south zones so we don't miss out!! Our labs are ready to go or bring your own dog.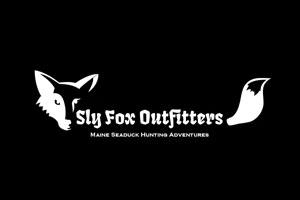 30 Cookson Road, Burnham, Maine 04922
Office: (207) 956-0759, Cell: (207) 944-3101
Sly fox outfitters specializes in eider, scoter, and old squaw hunts in mid coast Maine. We hunt using layout boats, boat blinds, ledges. Come hunt with Maines hardest working sea duck guides

129 Snow Road, Bridgewater, Maine 04735
Phone: (207) 429-0910
Frosty mornings and warm afternoons bring the colors of the changing seasons, along with migrating waterfowl. Share the fields and waters with family and friends while our guides convince flock after flock of waterfowl into the dekes. While we specialize in field hunts for Canada geese and puddle ducks the diversity and abundance of water in the area offer a variety of hunting venues.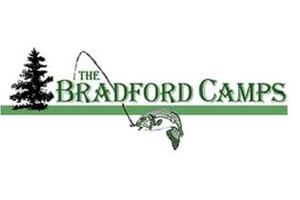 PO Box 729, Ashland, Maine
Phone: (207) 746-7777
October and November are our Maine grouse hunting and Maine woodcock hunting months. We offer Cabins and guides for Maine grouse hunting and Maine woodcock hunting, Maine partridge hunting and guided Maine upland hunts. Bradford Camps, because it is in the remote North Maine Woods, is very fortunate to be centered in excellent habitat for partridge, woodcock and snowshoe hare hunting. There are endless old skid roads through the woods to explore with your dog and the tree growth varies dramatically from dense softwood thickets to old growth hardwood to young birch, beech, and maple groves, all excellent habitat for bird hunting. The lower hardwood wetlands of alder and birch woodcock use on their migrations.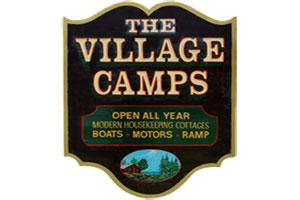 2466 Forest City Road, Forest City, Maine 04413
Phone: (207) 448-7726
We offer a variety of hunting experiences and a great success rate for grouse, woodcock, waterfowl, small game, deer, and moose.