Georgia Waterfowl Hunting
Directory of 5 Georgia Waterfowl hunting lodges, guides and outfitters in Georgia.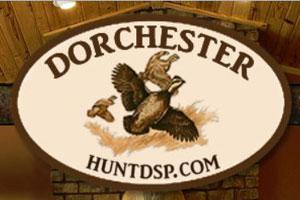 1174 Dorchester Village Rd., Midway, Georgia 31320
Phone: (912) 884-6999
Dorchester offers a release Mallard hunt only 8 times per year. Take advantage of this highly coveted opportunity right here on our very own Georgia coast- you will think you are hunting in Arkansas! Enjoy flying Mallards with a professional guide over decoys in flooded timber and cypress ponds in very comfortable custom built blinds. Hunters may bring their own trained retrievers to add to the excitement. After the hunt join us for our "Hunters' Bragging Rights Breakfast" and recount your tales of duck hunting as you have never experienced before.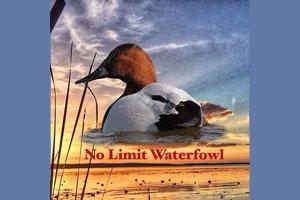 8070 Sunny Dr, Donalsonville, Georgia 39845
Phone: (706) 614-1408
?Guided hunts for divers on the gorgeous Lake Seminole!!! If a drake CANVASBACK or REDHEAD is on the top of your hit list, book your hunt today!!! Hunters will also encounter other divers such as bluebills, ringnecks, ruddy ducks, and buffleheads to name a few. We welcome all hunters of any level as far as experience and skill for nothing short of a great time with great people!!!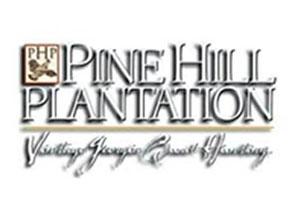 2537 GA Hwy 253 (Spring Creek Road), Donalsonville, Georgia 39845
Phone: (229) 758-2464
A morning duck hunt is the perfect addition to your Georgia quail hunting trip at Pine Hill Plantation. Test your skills at shooting ringneck ducks, teal & wood ducks as they come screaming into the ponds located on our private bird hunting land at speeds of over 70 miles per hour. In colder weather you will see the occasional mallard or canvas back duck. Experience the dawn of a new day while duck hunting over one of our many private ponds – then retreat to the lodge for a relaxing breakfast. After you have spent the morning in the duck blind, it's off to the pine forest for a day of South Georgia's best quail hunting. When you make your quail hunting reservations, ask us about adding an early morning duck hunt for one or more of the mornings during your quail hunting trip to Pine Hill Plantation.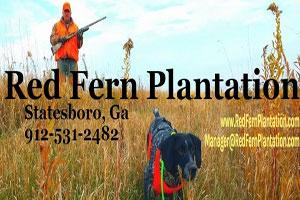 1640 Red Fern Lane, Statesboro, Georgia 30461
Office: (912) 531-2482
Come and enjoy the down home Southern style thrill of a guided Mallard Duck hunt or a guided Wood Duck Hunt here at Red Fern Plantation Hunting Preserve. We offer Wood Duck and Mallard guided duck hunts for you to choose from. Both are thrilling and will create lasting memories

5756 US-29, Royston, Georgia 30662
Phone: (706) 255-6372
South Fork Flyway is a brand new 500 acre haven that will have great guides, food, lodging, and more ducks and deer than you can shake a stick at!!! From day hunts to weekend packages, or even a full week guided deer hunt at one of our private cabins on the river, we will do our best to give you an experience you wont forget. Hunt quail, pheasants, and chukars only minutes away at South Fork Hunting Preserve