Saskatchewan Waterfowl Hunting
Directory of 14 Saskatchewan Waterfowl lodges, guides and outfitters in Saskatchewan.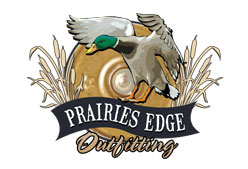 Featured Outfitter
8 Citadel Close N.W, Calgary, Saskatchewan 3G 4A4
Phone: (403) 807-9939
Prairies Edge Outfitting offers world class hunting opportunities for ducks and geese. Located right in the heart of the Central Flyway, waterfowl hunting simply does not get any better than this. Every year hunters travel from around the world to experience this waterfowl hunting adventure of a lifetime. Contact Us today to book your very own Saskatchewan waterfowl hunting adventure.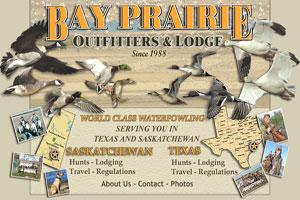 4029 TX-71, Midfield, Saskatchewan 77458
Phone: (361) 588-6565
Bay Prairie Outfitters licensed to operate in Saskatchewan, Canada. We offer three day package hunts, with a minimum of four hunters per group. The three day package includes three nights of lodging, three meals, (continental breakfast, lunch and dinner), three guided morning hunts and two afternoon hunts, license, shotgun shells and bird processing. Our hunts are from Monday thru Wednesday or Thursday thru Saturday. There is no hunting allowed on Sunday in Saskatchewan.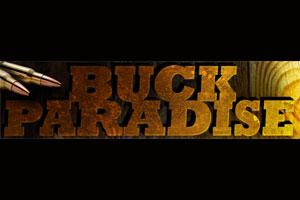 Box 186, Paradise Hill, Saskatchewan S0M 2G0
Phone: (780) 214-4638
Saskatchewan Waterfowl! Overwhelming excitement, split second decisions, shotguns roaring!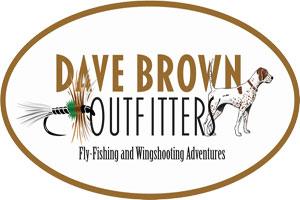 Box 226, Cabri, Saskatchewan S0N 0J0
Phone: (800) 453-3991
Saskatchewan is best known for it's off the charts Waterfowl Hunting.In Upland Bird Hunting circles it is also a popular destination for what many consider to be the best Hungarian or Gray Partridge hunting in North America.We take full advantage of both.Weather you are a seasoned Waterfowl Hunter or prefer to hunt Upland Birds behind pointing dogs this destination is a "must do" and as The Only Orvis Endorsed Wingshooting Outfitter in Canada we are the "go to" to make it happen.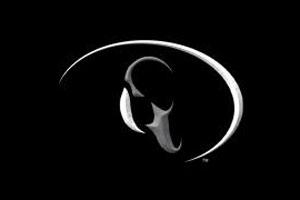 Saskatchewan
Phone 1: (281) 204-7834
Northwest Saskatchewan has long been considered the 'Holy Grail' of North American waterfowling. An abundance of water and grain fields make this scenic area the first stop for hundreds of thousands of migrating ducks and geese each fall. We have scouted and hunted this area to the point we know it like the back of our hand! Our network of farmers, property owners, and friends grows every year, giving us access to thousands of acres worth of prime hunting locations. Daily scouting ensures that you'll be hunting where the birds are, and we go the extra mile to make sure your time in the field will be unforgettable. Our equipment is the best in the industry, and our calling and retrievers are top-notch.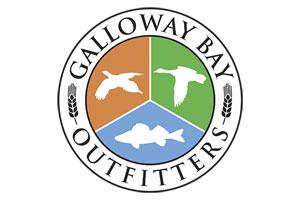 Kyle, Saskatchewan S0L 1T0
Phone: (306) 375-7223
Galloway Bay is a region located at the west end of Lake Diefenbaker and west of the town of Kyle, Saskatchewan. Miry Bay is also located on the west end of Lake Diefenbaker. These Bays are the most significant staging areas for Greater White-Fronted Geese in the Canadian Prairies. Approximately 40% of the average estimated fall flight of the mid-continent Greater White-Fronted Goose population is recorded in the Galloway Bay/Miry Bay regions, which equates to approximately 250,000 birds annually. Snow Geese and Ross' Geese tend to accumulate slightly later, showing up in early October. Large numbers of Canada geese are also present throughout the fall season. Notable on a global scale, significant numbers of Sandhill Cranes are also recorded at Galloway and Miry Bay, totaling upwards of approximately 80,000 annually.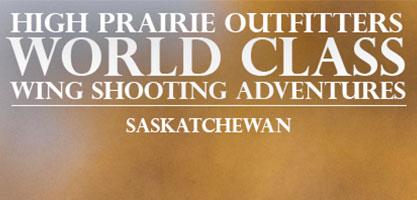 11904 Crook City Road, Whitewood, Saskatchewan 57793
Phone: (605) 578-1222
High Prairie Outfitters offers guided Saskatchewan waterfowl hunts in Canada and we are a fully licensed Saskatchewan Outfitter . We are upstanding members of the Saskatchewan Outfitters Association and Saskatchewan Department of Tourism. Two words describe this Saskatchewan Waterfowl hunt well- "The Best". With very liberal bag limits and extraordinary numbers of various species of waterfowl, this is truly a "World Class Waterfowl Hunting Experience".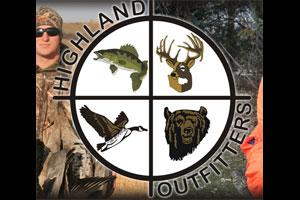 1196 Bratton Road, Outlook, Saskatchewan S0L 2N0
Phone: (306) 867-9689
The most important component of a good waterfowl hunt is spotting, which is why our intensive spotting program is the backbone of our success. We spend many hours spotting each day and log thousands of miles every week to ensure that you are hunting the best possible fields in the days to come. While you are in the field hunting with your guide, the other guides are on the road spotting for your next hunt. We also have people in other parts of our operating area keeping track of things there for us, to ensure that our hunters are where they need to be for the best waterfowling action available. We don't quit spotting early just because we already have a field lined up for your next hunt. We spot until the birds go back to the water so we can pattern the birds where you'll be hunting in future days. Once the spotting is done and the best shoot has been found, your guides rely on their vast waterfowl hunting experiences to devise the best method (decoy numbers, decoy patterns, hunter placement, etc.) to pursue the birds. When combined with a collection of thousands of top quality goose and duck decoys for different situations, and an unbelievable waterfowl population, you have what it takes to experience the best that waterfowl hunting has to offer.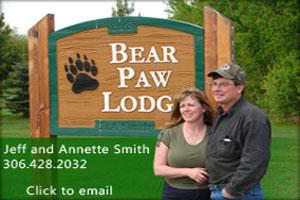 Box 70, Choiceland, Saskatchewan S0J 0M0
Phone: (306) 428-2032
Our hunting area near Nokomis , Saskatchewan includes over 5000 acres of privately-owned farmlands which includes premier waterfowl habitat. Our area is one of the largest staging areas in the province for geese, ducks and cranes - situated between the Quill lakes and Last Mountain Lake. We hunt geese, ducks and also offer a unique opportunity for incredible sandhill crane shoots.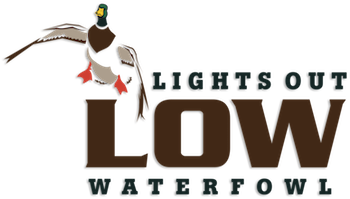 Saskatchewan
Phone: (318) 773-3927
Lights Out Waterfowl is founded on two principles, PASSION and QUALITY. The three owners have over 40 combined years of waterfowl hunting under their belts. We take pride in not only the hunt, but your overall experience. Having hunted extensively throughout the country ourselves, we know what makes a memorable adventure. Lights Out Waterfowl takes pride in bringing our southern hospitality to the rolling farmlands of Saskatchewan. You will arrive a customer and after week of action packed hunting you will leave a friend.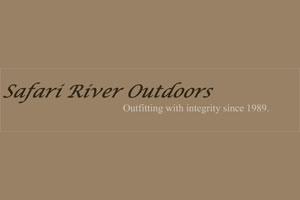 Box 2300, Meadow Lake, Saskatchewan S9X 1Z5
Phone: (306) 236-3905
Safari River Outdoor's unique location provides the waterfowl hunter with high action, productive waterfowl hunts within minutes of camp. Ducks Unlimited Canada manages the Little Jackfish Project and numerous other wetland initiatives in the immediate area. The support of DUC and other local waterfowl organizations make Safari River Outdoor's waterfowl hunting area one of the best.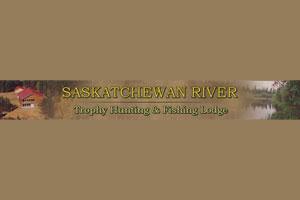 1529 East Heights, Saskatoon, Saskatchewan S7J 3B4
Phone 1: (866) 486-8727
For years, our clients have been asking us for a good quality Saskatchewan bird hunt. The challenge has always been securing hunting areas within a strong fly-way with minimal driving time between our base camp and the hunting areas. After many years of research, we are glad to report that we have secured such an area, and can now offer you quality bird hunts in a region south of Saskatoon which includes all 4 major fly-ways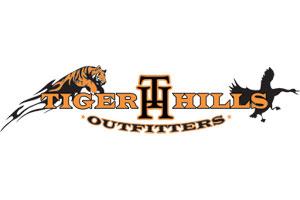 Box 370, Birch Hills, Saskatchewan S0J 0G0
Phone: (306) 941-7676
Our waterfowl hunting lodge is located close to the north edge of field crop region of the central flyway in central Saskatchewan, Canada. Our waterfowl hunts take advantage of peak Canada Goose, Snow Goose, Ross Goose, Mallard Duck and Pintail Duck numbers in the area from early September to late October. Our Experienced local waterfowl guides use top quality decoys, blinds, trucks and trailers. Our waterfowl hunting lodge provides excellent accommodation and is home to top notch home cooked meals, and we provide the little extras that make your stay with us even more enjoyable when the package is all wrapped up in friendly hospitality.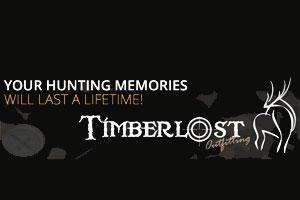 Box 271, Leoville, Saskatchewan S0J 1N0
Phone: (306) 821-2726
Our area is the first stop on the largest migration corridor in North America. Virtually all the land north of us is forest. The rich agricultural belt that spreads south begins at Timberlost Outfitting. The location is PERFECT for goose and duck hunting as we get the first shots at the flocks flying south so they decoy in great. Each year the sky fills with migrating waterfowl eager to replenish their energy stores. The sheer numbers of ducks and geese is truly something to witness. Canada Goose hunting and Snow Goose hunting is typically in the mornings, and duck hunting (or grouse hunting) is usually in the afternoon both over fields.